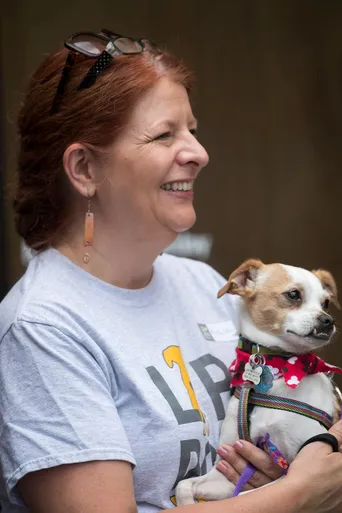 FOSTERING CAN MAKE THE DIFFERENCE BETWEEN LIFE AND DEATH FOR A DOG
Lap Dog Rescue of New Mexico (LDRNM) is NOT a shelter. We have a network of foster homes where our rescues are temporarily homed and treated as family pets, so they can socialize, become well mannered and be accepted as part of the fostering family.
LDRNM pays for all pre-approved veterinary care including spay/neuter, microchips, shots, and any required medicines or special medical care. LDRNM will also pay for food from our approved distributor should the foster require assistance.
LDRNM can also assist in supplying dog collars, crates, belly bands and harnesses if required and available.
Fosters must be able to provide a safe, patient and loving environment for their foster dog and have an understanding that some dogs shed, most are not house-trained, any many are shy and frightened. Our dogs come from animal shelters state-wide, private homes where the companion has passed or has other life changing situations that make it impossible to care for the dog, and rescues from dangerous or abusive situations.
Fosters are asked to make timely appointments for the necessary medical care and/or grooming of their foster dog, convenient to their schedule, and be able to safely transport their foster dog to and from such appointments.
Fosters should be computer savvy, have a Facebook account and be generally knowledgeable about communicating through this social media vehicle.
Fosters are asked to take photos of their dogs and either write or provide biographical information about their foster dog for posting by others on various social media sites.

Fosters are required to complete Rescue Ivey training and utilize this application tracking tool to facilitate the adoption of their foster dog.
Fosters are encouraged to participate in monthly adoption events as they are able.
LDRNM strongly believes Fosters understand the temperament and needs of their foster dogs. Therefore Fosters are empowered to select the best candidate to adopt their dog within LDRNM policies by:
1. Prompt review and follow up with assigned applications generated by Rescue Ivey and adoption events, to determine the best match for the foster dog through comparison of the applicants' requirements and the needs of the foster dog.
2. Completion of a home visit with the applicant(s) determined to be the best match.
3. Completion of adoption paperwork including the Adoption Agreement and collection of the adoption fee and forwarding such information to the designated individuals in a timely manner.
4. Follow up with other applicants not selected to advise them of the status of their application and if appropriate, determine if there may be another dog in whom they may have interest.
Fosters must stay in compliance with LDRNM policies and procedures.
Fosters must conduct themselves in a manner consistent with LDRNM expectations: be kind, courteous, dog and customer focused and have fun!
To become familiar with our Adoption Process, please click here: Adoption Process
To submit an online Foster Application, please click here: Foster Application